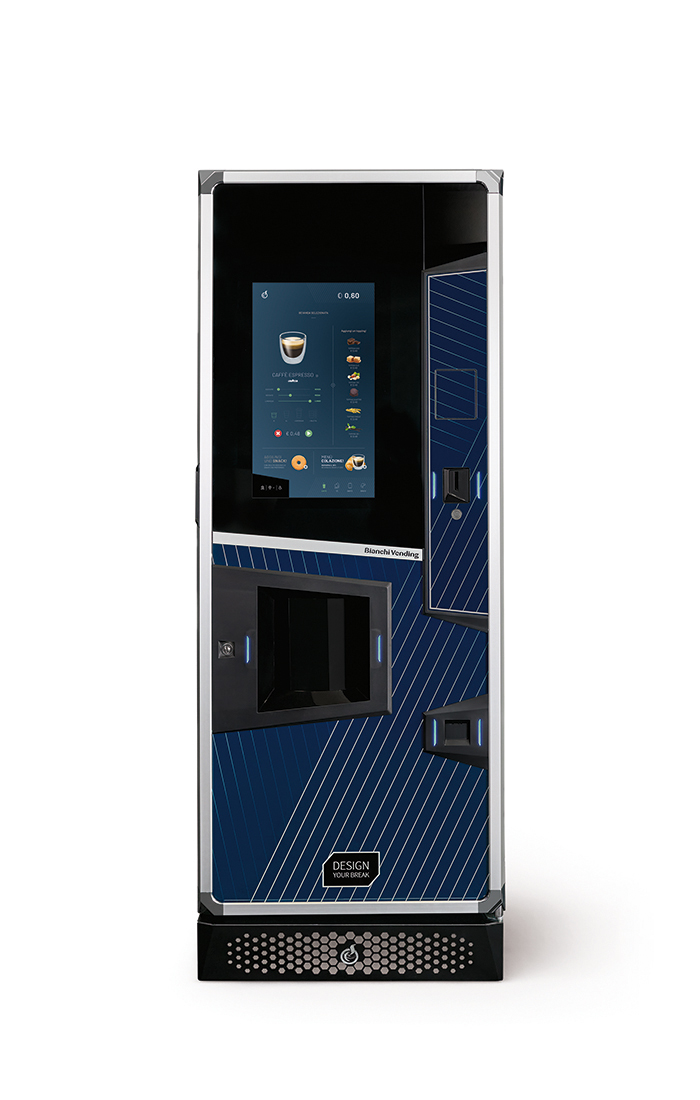 INTUITY
TOUCH 21"
OFFER THE BEST IF YOU WANT TO GET THE BEST, EVERY DAY
Intuity changes, grows and evolves with you: this is what makes it a winning investment. Choose the touchscreen interface you prefer, either 21" or 32" for a more immersive experience, and then add everything you need to multiply consumption opportunities.
You can double the types of coffee and sugar, propose up to ten soluble product canisters and guarantee the perfect conservation of flavours with the vacuum coffee bean hopper. In addition, you also have two topping dispensers as standard, two columns for cups of different sizes and two stirrer dispensers. Is this enough? Do you want even more? Combine Intuity with a snack and cold drink machine such as Flessy L or XL for an incredibly wide and varied range
When style is combined with quality, you have the right product to satisfy even the most sophisticated users.
Trying out ever-new tastes and experiencing them with all the senses: could anything be more tempting?
Technical information
21" touchscreen interface.
Illuminated pathway to guide the user.
Up to 2 standard or vacuum coffee bean hoppers.
Up to 10 instant products canisters.
Topping dispensers as standard.
Up to 2 sugar canisters.
2 cup sizes chosen from diameters of 57/70/74/80.
Exceptional capacity: up to 1560 cups.
Many possible configuration. Now it's up to you! Create your perfect configuration.