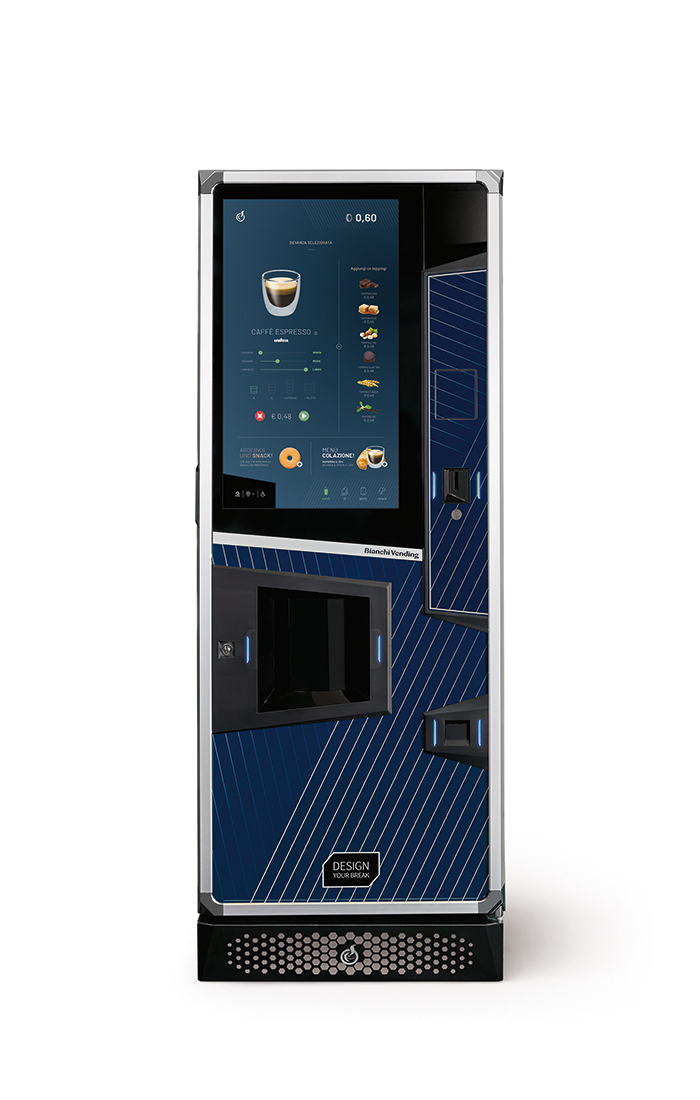 Intuity Plus
Touch 32"
FOR THOSE WHO WANT EVERYTHING
Intuity transforms the act of purchase into an experience of constant discovery, creating practically infinite possibilities for consumption.
Huge capacity, advanced interaction, an abundance of flavour, limitless drink personalisation and a unique style. Intuity really has everything you need to satisfy any of your customers' desires and to constantly create new products, stirring their imagination. But it also offers everything you could want, because with its revolutionary characteristics, it makes your work easier and more productive, allowing you to evolve your offer whenever you want. Take your business to the future of vending: all you need is a winning idea, and Intuity will take care of the rest.
When style is combined with quality, you have the right product to satisfy even the most sophisticated users.
Trying out ever-new tastes and experiencing them with all the senses: could anything be more tempting?
Technical information
32" touchscreen interface.
Illuminated pathway to guide the user.
Up to 2 standard or vacuum coffee bean hoppers.
Up to 10 instant products canisters.
Topping dispensers as standard.
Up to 2 sugar canisters.
2 cup sizes chosen from diameters of 57/70/74/80.
Exceptional capacity: up to 1560 cups.
Many possible configuration. Now it's up to you! Create your perfect configuration.