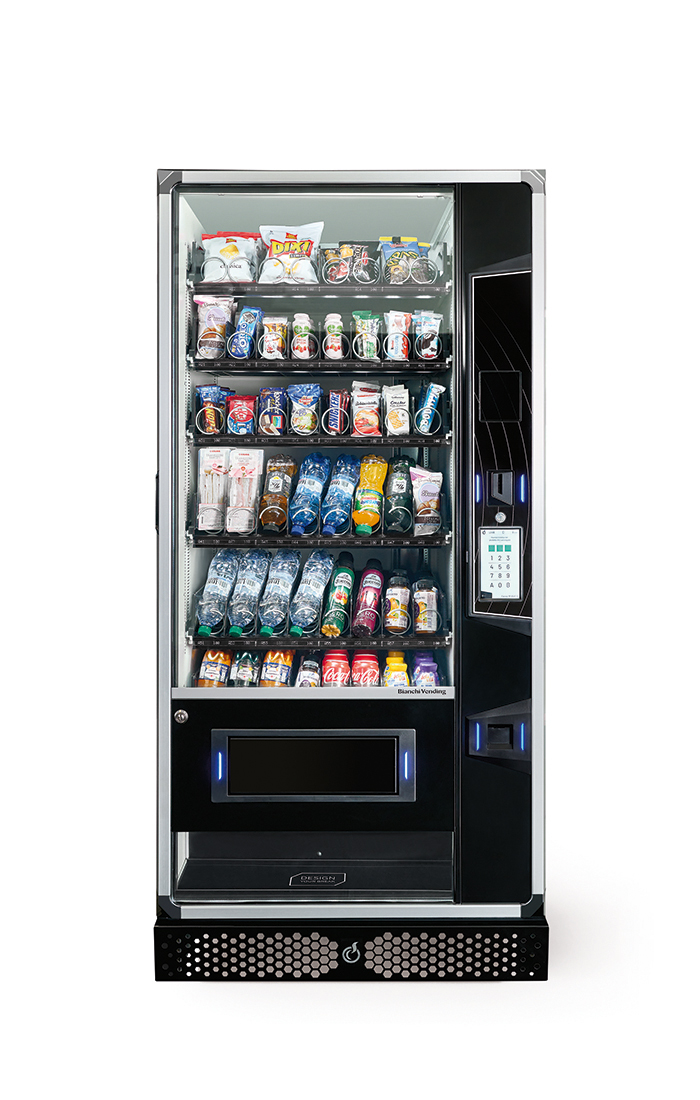 FLESSY L
MASTER
A SHOW ON DISPLAY
Showcase your ideas: Flessy lets you create a show-stopping offer and update it whenever you want.
Seasons pass, your customers' tastes change, but with Flessy you are always ready to tempt them with the right products. Do you need an all-food, all-snack or a half-and-half solution? You can easily manage different temperature profiles. Are the water bottles running out? Choose the Plus version with an additional side column. Do you want to increase consumption? Create a special promotion. Flessy adapts to your business ideas: all you have to do is imagine the next evolution and put it into practice. All the flexibility you want, with the visibility you deserve.
A well-lit, comprehensively-supplied display, alluring to both the eyes and the appetite: difficult, or even impossible, to resist. And if you want to be even more impressive, you can attract your clients' attention by personalising the door of the machine using stickers.
Hungry, thirsty? With Flessy, you will never leave people dissatisfied. There is a wide and diverse range of cold beverages and snacks, and the purchasing experience is intuitive and exciting at every stage thanks to the touch screen, the electronic display on the drawers and the luminous pathway that guides users in their choice.
Technical information
7" touch user interface.
Luminous pathway to guide the user.
Versions with digital price display on the drawers.
LEDS on each drawer for perfect product visibility.
Configure up to 7 drawers with 8 spirals.
PLUS L version with 1 additional bottle and can column to increase product capacity.