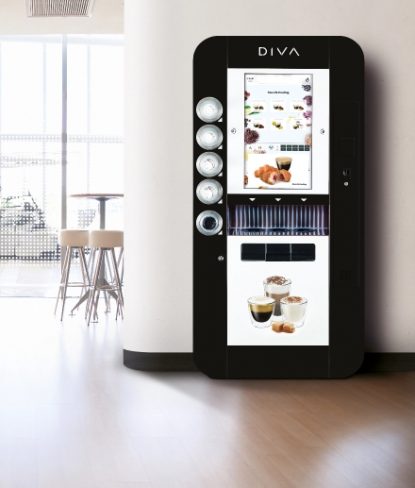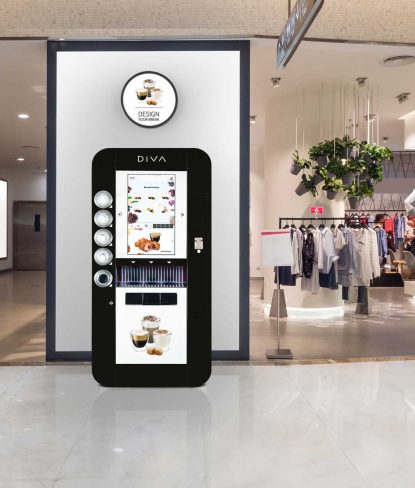 DIVA, INNOVATION HAS ITS OWN INTERPRETER.
DIVA is the most versatile and innovative coffee corner on the market: it fully meets consumers' extensive needs offering 350 combinations of different drinks and aromas, relying on a highly interactive and intuitive interface. With DIVA, consumers' tastes are turned into real recipes for delicious drinks, thanks to a guided system that allow to create customized drinks. Versatility and a complete offer make DIVA the leading actress of the vending sector.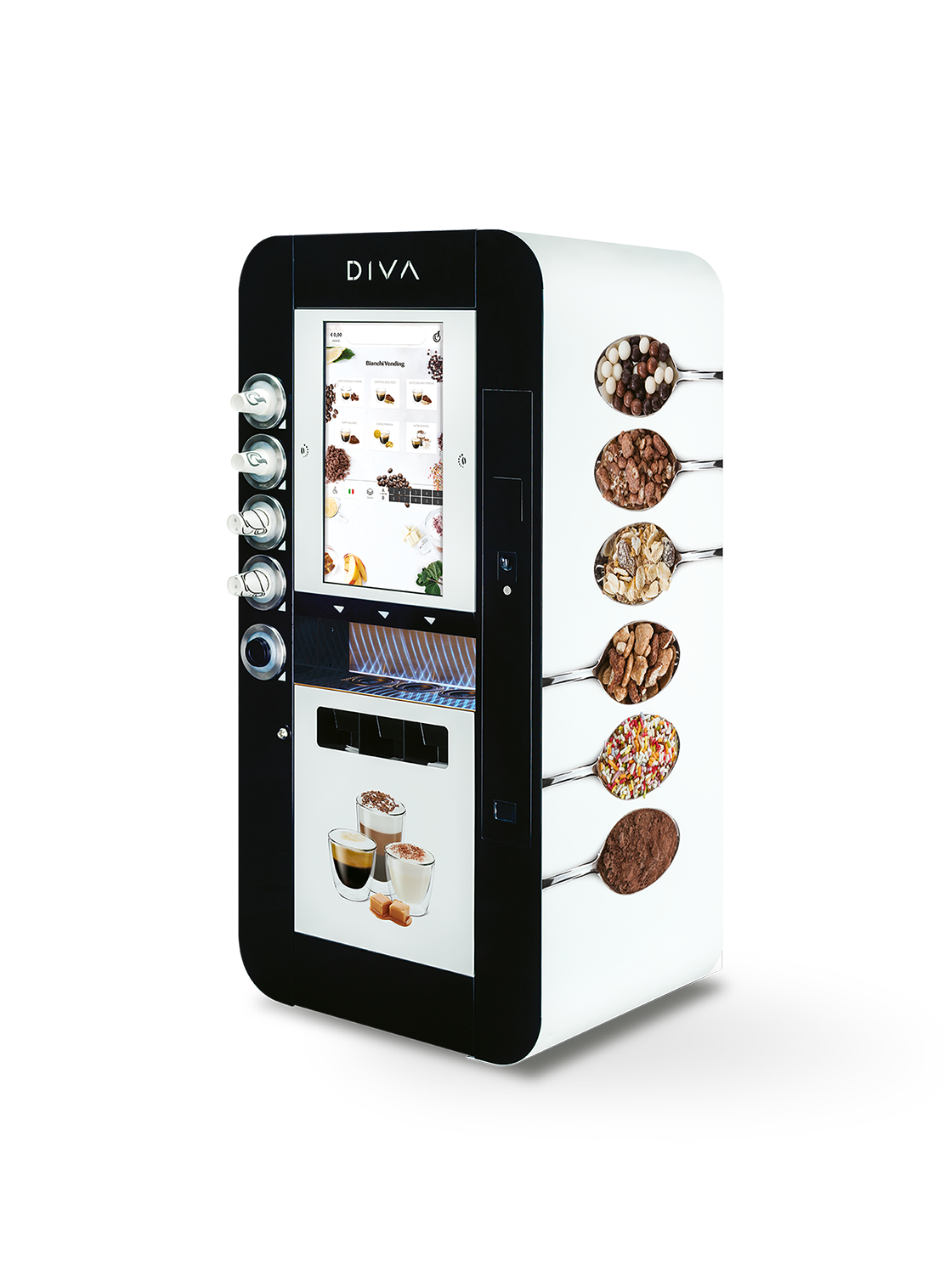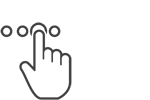 01. CHOOSE


A CHILD'S PLAY

Users may choose among 5 families of hot beverages (6 selections for each family) and between 2 cup sizes, also available with lids. It's also possible to set up 2 menus for quick access to a beverage category (favorites, best-selling, healthy, etc.).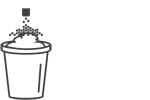 02. CUSTOMIZE


CREATE YOUR PERSONAL BEVERAGE

DIVA pleases all tastes: each drink can be customised by adding a number of top quality ingredients and turned into a real recipe, with over 350 different drink combinations made from ground coffee, fresh milk and soluble products.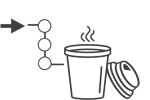 03. LET YOURSELF BE GUIDED


A CHILD'S PLAY

The guided selection process of the graphical interface will provide users with a customised sensory gourmet vending experience. And, in order to meet any particular dietary requirements, the software also provides useful nutritional details on every ingredient.
EASY AND PROGRAMMABLE MAINTENANCE
EASY AND PROGRAMMABLE MAINTENANCE Diva is entirely designed to make it easy to access the inner parts of the system and clean them; washing and cleaning stages are programmable, periodical and automatic.
INNOVATIVE AND SMART DESIGN
Its innovative design and the use of top quality materials also make DIVA a luxury machine: its contemporary style, smooth lines and wide touch screen give lustre to an expressive and dynamic style.
TOUCHSCREEN LCD 32"
Its LCD touchscreen monitor 32" simplifies users' purchasing process, guides user to the customization of beverages, turning it into a one and only experience, and allows multimedia contents reproduction.
ENERGY SAVING
The Energy Saving Mode option reduces energy consumption by placing the boiler in stand by for specific periods of time thanks to the clock chip kit (for energy saving mode and promotional activities).