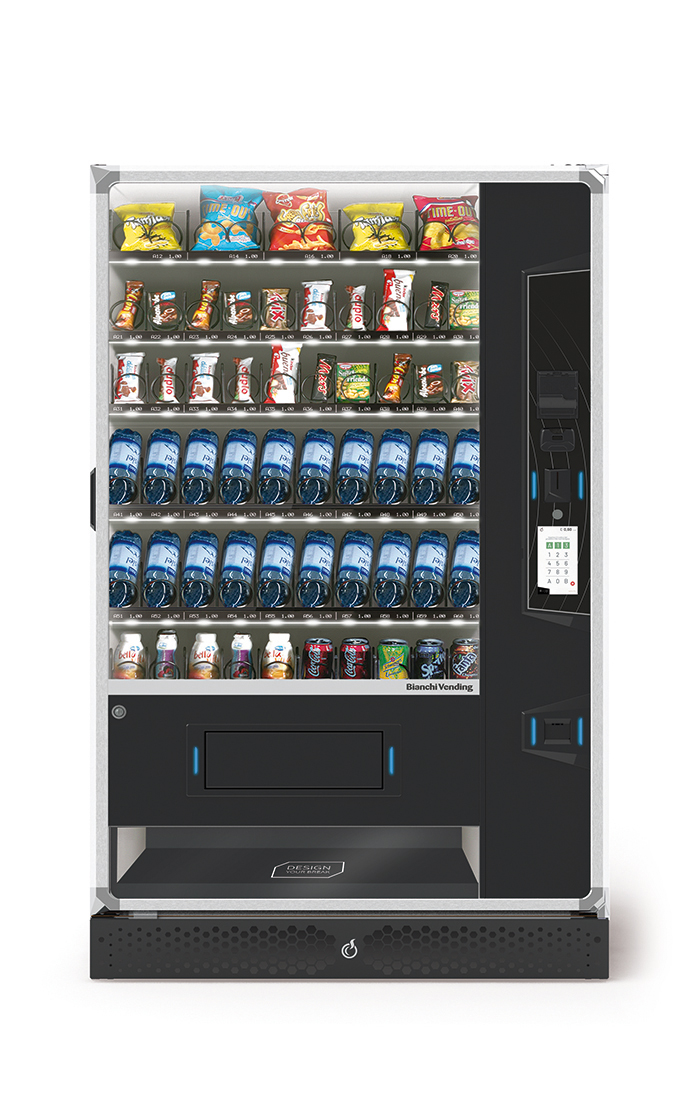 FLESSY XL
MASTER
EXTRA-LARGE CAPACITY TO MEET THE NEEDS OF THE BUSIEST AREAS.
Choose FLESSY XL and FLESSY PLUS XL for outstanding performance in terms of capacity and offer your customers the widest possible choice.
A well-lit, comprehensively-supplied display, alluring to both the eyes and the appetite: difficult, or even impossible, to resist. And if you want to be even more impressive, you can attract your clients' attention by personalising the door of the machine using stickers.
Hungry, thirsty? With Flessy, you will never leave people dissatisfied. There is a wide and diverse range of cold beverages and snacks, and the purchasing experience is intuitive and exciting at every stage thanks to the touch screen, the electronic display on the drawers and the luminous pathway that guides users in their choice.
Technical information
7" touch user interface.
Luminous pathway to guide the user.
Versions with digital price display on the drawers.
LEDS on each drawer for perfect product visibility.
6 drawers with 10 spirales. Also available with 7 trays on request.
PLUS XL version with 2 additional bottle and can columns to increase product capacity.