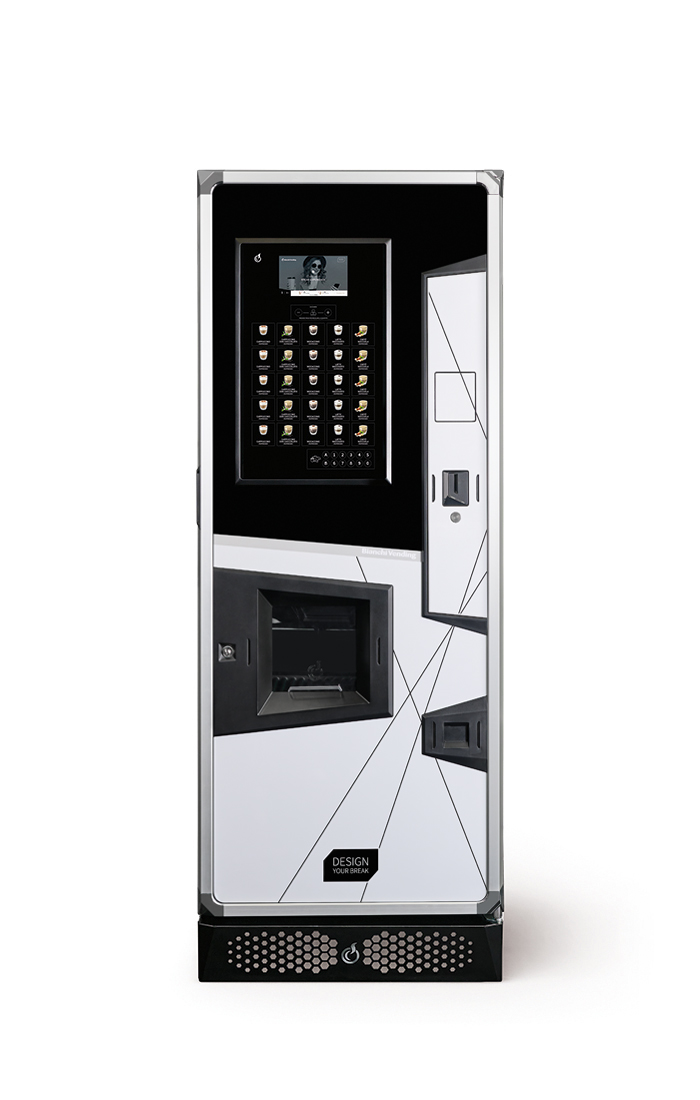 AGILY L
SMART
YOU HAVE TOTAL CONTROL OVER CHANGE
A constantly changing offer, to keep abreast of market evolution. Agily accompanies you towards the future.
In the vending industry, the ability to change at the right time, intercepting new consumer trends, is the secret to lasting success. Agily offers you the chance to quickly adapt to any changes, because you can update your offer at any time by adding tempting specialities to the menu, giving users greater choice, making interaction with the machine more enticing. Take a leap towards the next opportunity, tempt your clients with new proposals and continue to develop your business: with Agily you have total control over change.
Agility is a competitive advantage that can be measured over time: while others are forced to change their machines, all you have to do is update yours.
The pleasure of being surprised is a vending machine capable of "perceiving" users' desires and responding to them.
Technical information
EASY TO USE
Smart interface with 25 backlit buttons and a 7" touchscreen.
LARGE CAPACITY
Up to 2 standard or vacuum coffee hoppers.
Up to 10 soluble drink containers.
Up to 2 sugar containers.
Alternative with topping dispenser kit (x2) or second cup kit (a choice of diameters from 57/70/74/80).
Capacity for up to 1100 cups.