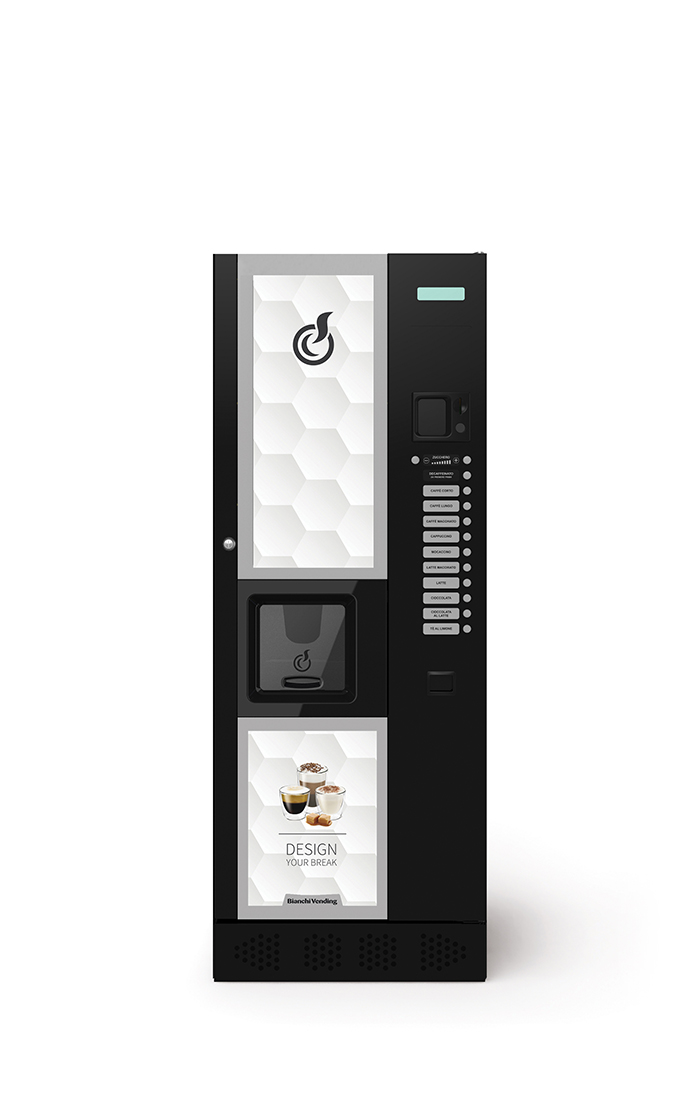 ESPRESSO COFFEE GROUP
Espresso coffee made in compliance with Italian tradition.
SENSOR DETECTION CUP
Sensor that signals the presence of cups and offers the possibility of dispensing a drink directly into the mug.
ENERGY SAVING MODE
Device for programming time bands when boiler temperature is lowered and energy consumption reduced.
KIT UV-C
Kit UV-C sanitising the hot beverages cup station area. Reduces contamination by viruses and bacteria by 99%.
LEI400, automatic vending machine for hot drinks with 400 cups capacity.
USER INTERFACE
Direct selection panel with 13 push buttons of which 10 are direct selections, 1 pre-selection (that can be configured as selection) and 2 push buttons for sugar dosage.

Compatible to use a mug instead of a disposable cup (optional sensor kit).

End selection acoustic signal.

32 digit alphanumeric LCD display.

Slow falling product dispensing door.

Design modern with with customizable lexans.

In compliance with standard of access for disabled people.
FEATURES
Reinforced cabinet with anti-vandal hinges and door look with programmable code.

Standard serpentine kit for tea on all versions.

Cup dispenser adjustable to various diameters (from 70 to 71 mm) and dispenser for 90 or 105 mm stirrers.

Switching power supply that guarantees total stability of the instant product dose and complete electric safety protections.

Standard multi-protocol electronics.

Compatible with telemetry.

Upper and lower lexan: predisposition led backlight.