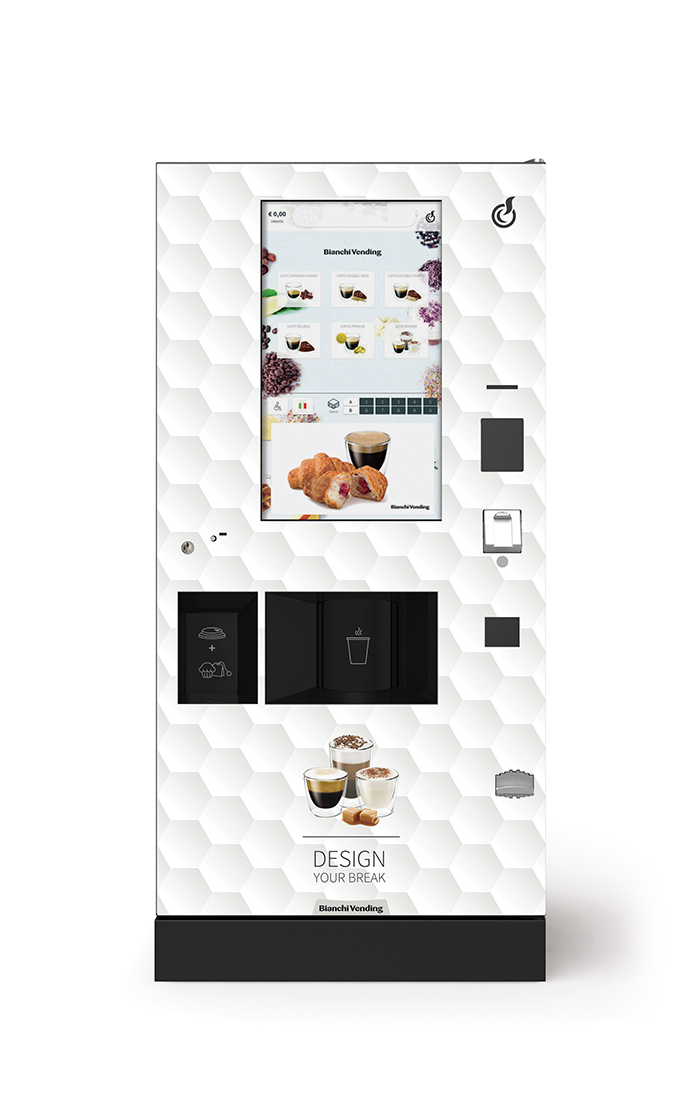 LEI2GO
TOUCH 32''
The high-capacity vending machine designed and engineered to provide optimum service in all public spaces
LEI2GO TOUCH 32" is the all-in-one automatic vending machine for hot and cold beverages that can be customised with high-quality products and be accompanied by tasty mini-snacks. Owing to its incomparable capacity and its vandal-resistant system, LEI2GO TOUCH 32" is perfectly tailored to meet the needs of consumers passing through the busiest public
places.
Move up a level by promoting new ways to consume and offering more choices.
Enjoy a dynamic drinking experience with the practical lids, sip high-quality beverages like tea in a bag, and enjoy a fancier break with the mini-snacks.
Technical information
Vandal-resistant touchscreen: 32" FULL HD touchscreen monitor provided with a protective support made of scratchproof polycarbonate that is 5 mm thick and positioned 3 mm away from the touchscreen.
Vandal-resistant galvanized steel door.
Vandal-resistant coin-insertion and recovery.
End selection acoustic signal.
2 cup sizes.
Topping dispenser x4
Integrated side compartment that can dispense up to 200 lids for cups measuring 80 mm in diameter and 400 stirrers but not only... The compartment contains 6 drawers provided with 2 spirals for dispensing mini-snacks that can be combined with the selected beverage. For tea lovers, the spirals can also dispense different types of tea bags.