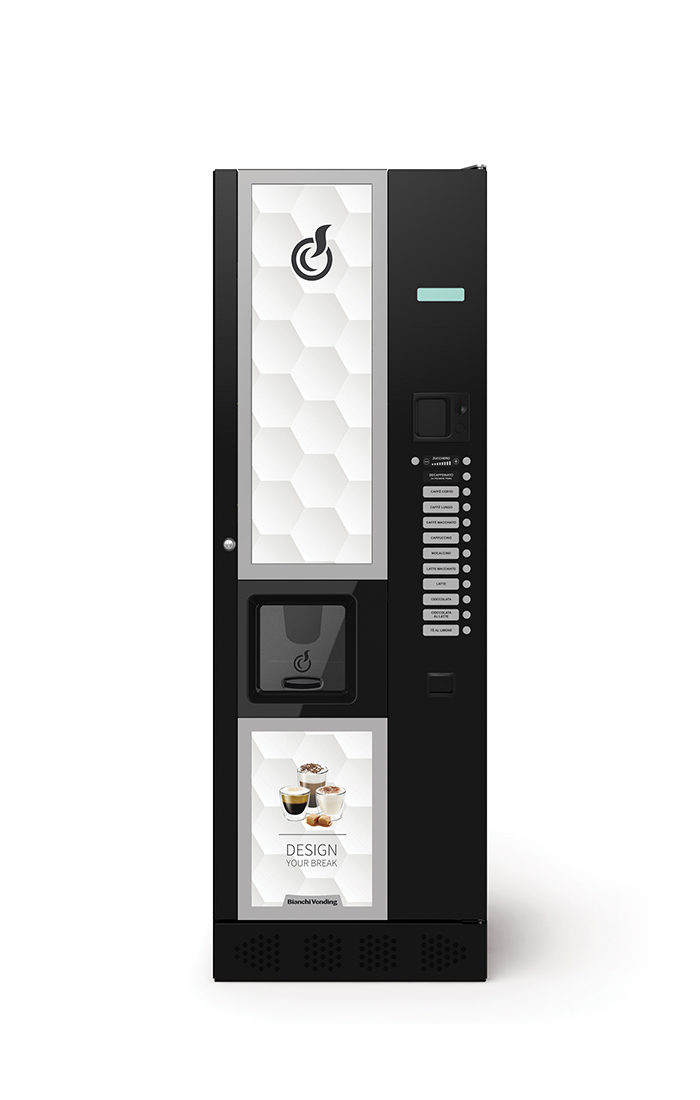 LEI600
A model that combines quality and simplicity for an assorted product offer.
LEI600, automatic vending machine for hot drinks with 600 cups capacity.
Increase consumption opportunities and diversify prices.
You always find your favorite coffee and you can vary your choice according to the time of day.
Technical information
Direct selection panel with 13 push buttons of which 10 are direct selections, 1 pre-selection (that can be configured as selection) and 2 push buttons for sugar dosage.
Compatible to use a mug instead of a disposable cup (optional sensor kit).
32 digit alphanumeric LCD display.