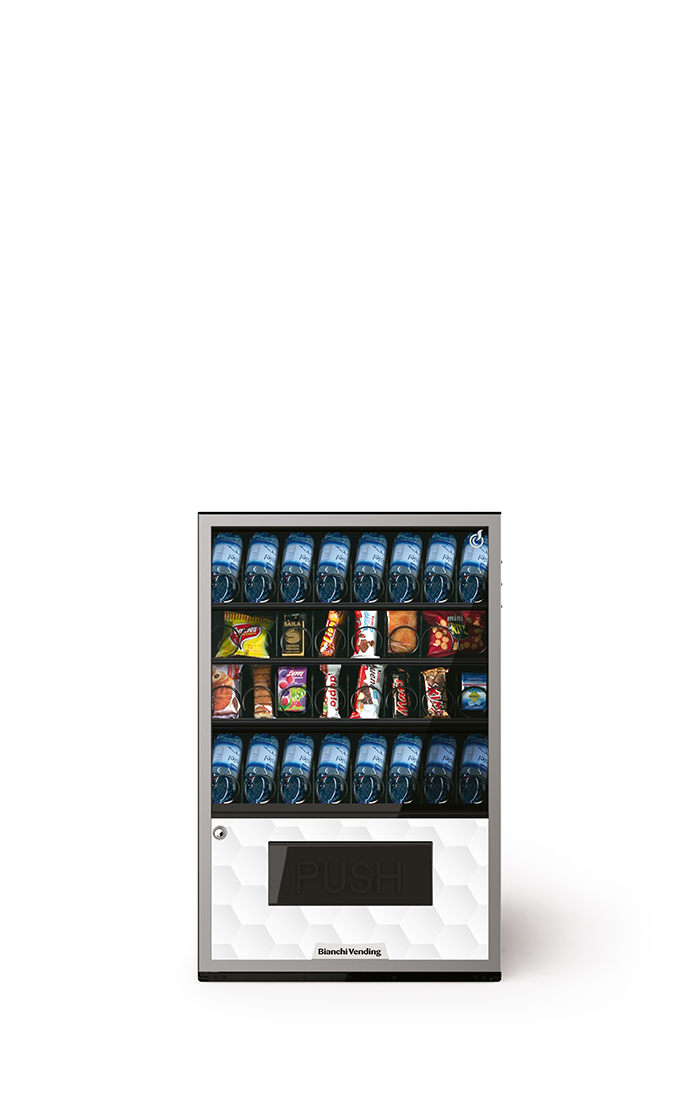 ARIA S EVO
SLAVE
MINIMUM SPACE FOR MAXIMUM PRODUCT OFFER.
ARIA S EVO, the spiral vending machine for selling snacks, cans and bottles in combination with the LEI300 EVO becomes a Combi Hot & Snack solution, ideal for small and medium-sized areas.
Technical information
Wide delivery area "push" for large products.
Works in combination with a hot beverage vending machine with a single payment system on the master version.
Foamed vending machine to ensure complete isolation and avoid unnecessary losses of energy consumption.
Large window display with led with double glazed glass that shows off the products to maximum advantage.
Adjustable tray height.