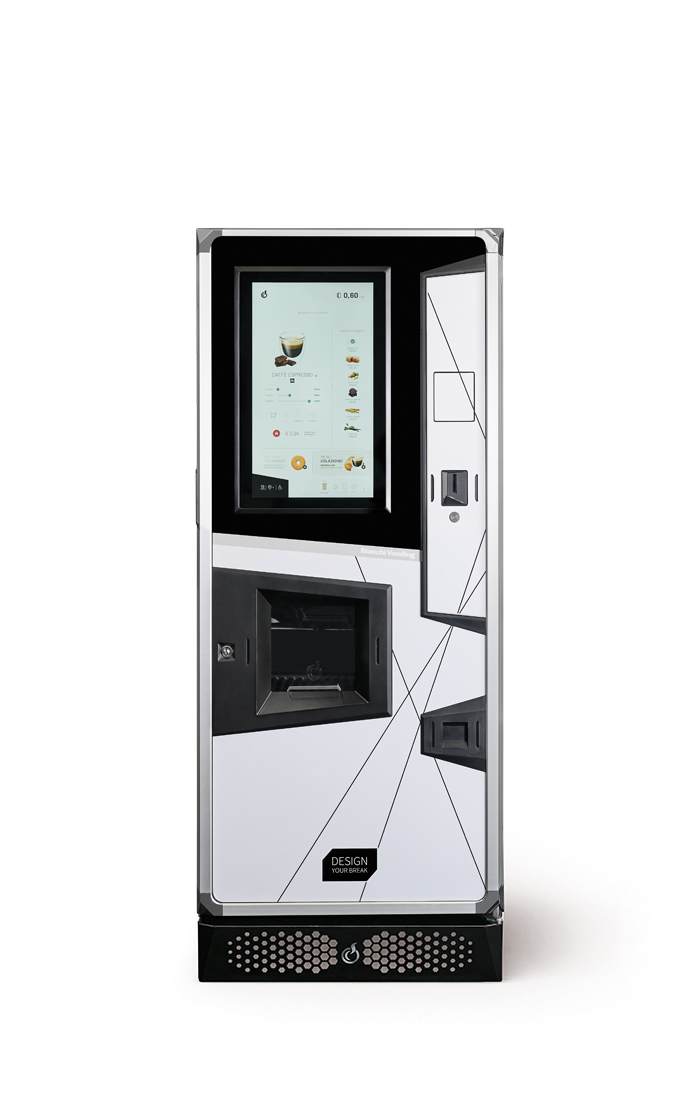 AGILY M
TOUCH 21''
AGILITY: THE SECRET TO YOUR PRESENT AND FUTURE SUCCESS
Is your machine perfect for you? Of course! It is Agily, and it adapts to all your needs!
You can choose the Smart version of Agily L, with a backlit interface panel or a 21" touchscreen for increased interaction. If you are looking for a more compact machine, there is Agily M, again available in Smart or Touchscreen versions.
Thanks to Agily's excellent modularity, you can also set up the machine in accordance with your goals, and naturally change it as you go, whenever and however you want: you can offer two varieties of coffee and sugar, have up to ten containers for soluble products, choose the second cup kit to offer more drink formats, or the topping dispenser kit for even tastier menus.
Agility in format, agility in the choices for evolutions in vending.
The pleasure of being surprised is a vending machine capable of "perceiving" users' desires and responding to them.
Technical information
EASY TO USE
21" touchscreen interface
LARGE CAPACITY
Up to 2 standard or vacuum coffee hoppers.
Up to 10 soluble drink containers.
Up to 2 sugar containers.
Alternative with topping dispenser kit (x2) or second cup kit (a choice of diameters from 57/70/74/80).
Capacity for up to 910 cups.