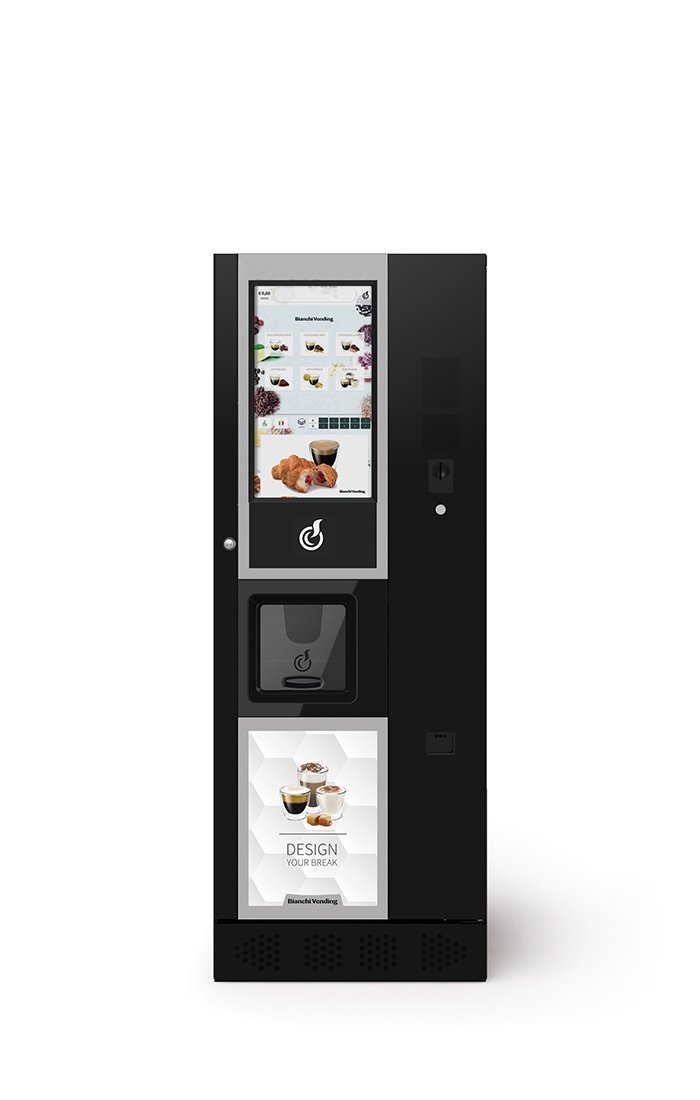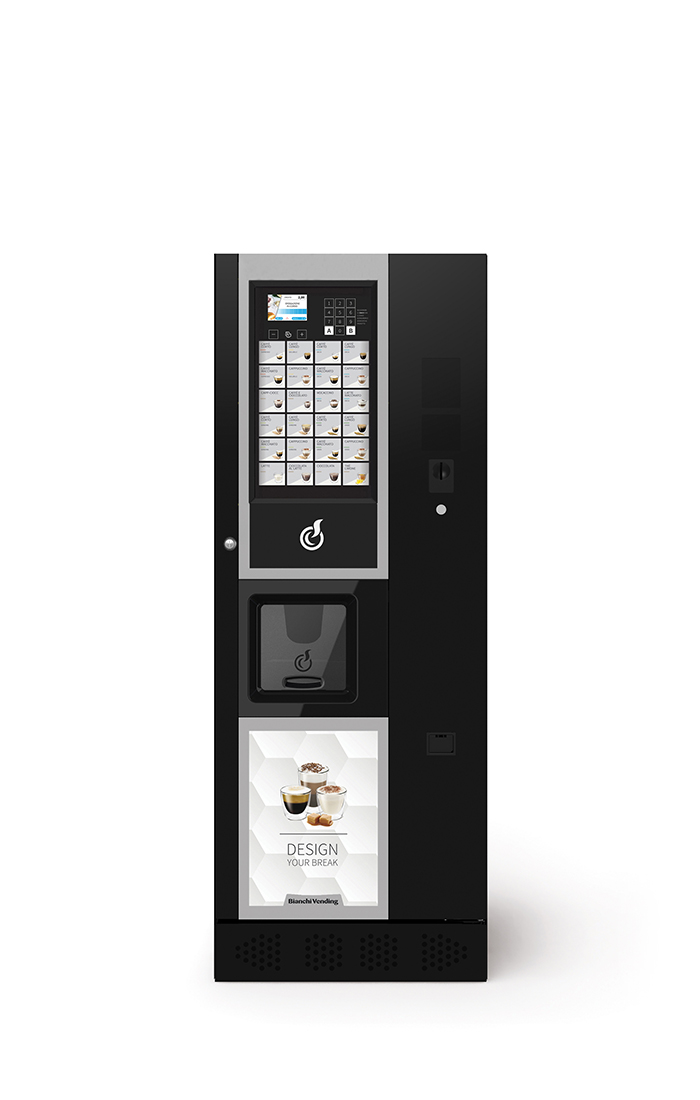 LEI400
EASY/SMART/TOUCH 21"
The technology delivers convenience.
LEI400, automatic vending machine for hot drinks with 400 cups capacity. Designed to easily interchange the selection panel and adapt to different locations.
By increasing the quality you can propose a premium price and optimize the visits to the distributor.
The pleasure of a coffee that is always fresh and freshly ground: the quality of extraction is constant and comparable to that of a capsule.
Teknisk information
Great modularity with 3 interchangeable user interfaces:
Easy: standard membrane keypad, with 24 large buttons.
Smart: touchscreen technology selection panel, with 24 wide backlighted selections.
Touch:monitor 21,5" FULL HD with touch screen technology able to play multimedia contents.
Display LCD 3.5" customizable (available on Easy and Smart version).
Compatible to use a mug instead of a disposable cup (optional sensor kit)