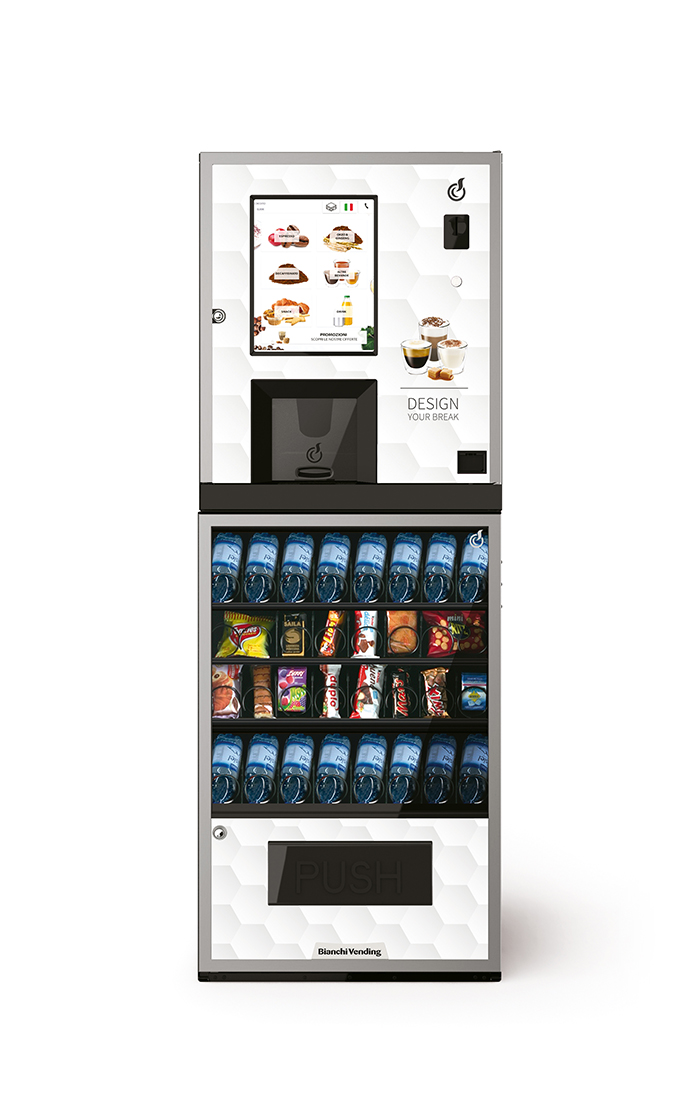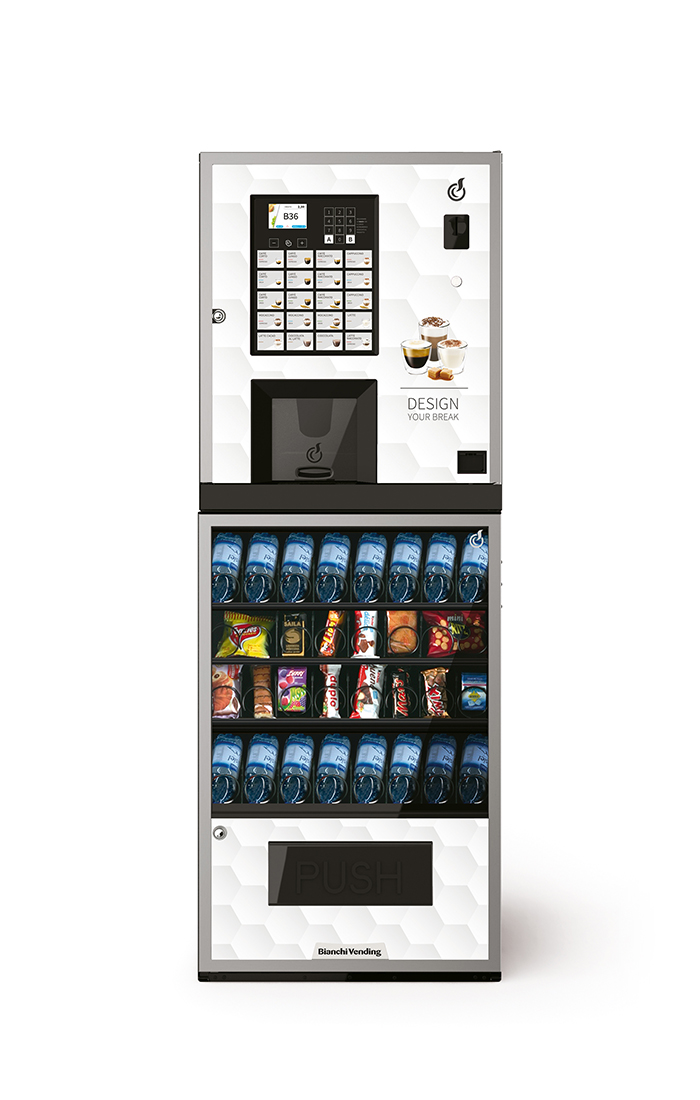 LEI301 EVO
EASY/SMART/TOUCH 15''
Modularity reaches its highest expression in the LEI301 evo.
With the LEI301 EVO, you can configure the product menu offered according to user preferences. Would your customers like to enjoy their favourite beverages in XL version as well? The second cup kit makes this possible. Or would they prefer to choose from many new and indulgent recipes? The double topping kit fits the bill. And in combination with ARIA S EVO, the
spiral vending machine for selling snacks, cans and bottles, the LEI300 EVO becomes a Combi Hot & Snack solution, ideal for small and medium-sized areas.
By increasing the quality you can propose a premium price and optimize the visits to the distributor.
The pleasure of a coffee that is always fresh and freshly ground: the quality of extraction is constant and comparable to that of a capsule.
Technical information
Great modularity with 3 user interfaces:
Easy: standard membrane keypad with 20 large buttons.
Smart: touchscreen technology selection panel, with 20 wide backlighted selections.
Touch: monitor 15" with touchscreen technology able to play multimedia contents.
Alphanumeric keypad included to work in Master/Slave with ARIA S EVO.
Dispaly LCD 3.5" customizable (available on Easy and Smart version).
Compatible to use a mug instead of a disposable cup (optional mug kit).
2 optional kit to choose from:
- kit second cup Ø 70/80 mm, users can choose from two formats and enjoy the beverage they want in standard or XL size.
- kit 2 TOPPING dispensers can offers drinks
enriched with numerous high-quality products, such as: chocolate chips, choco pops or muesli...