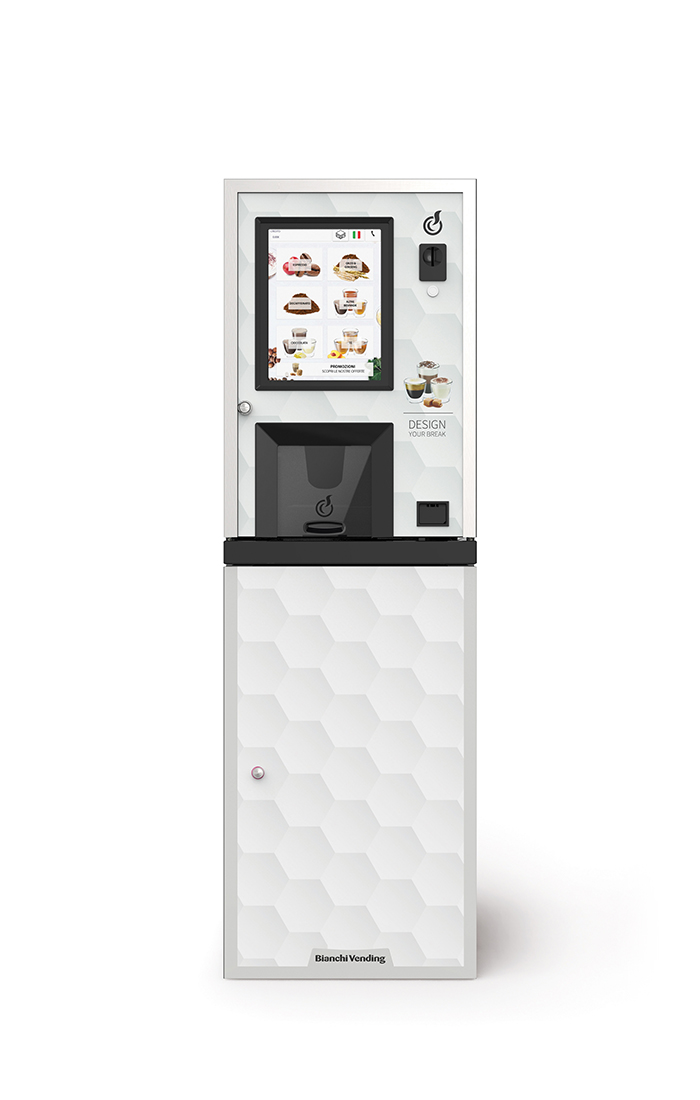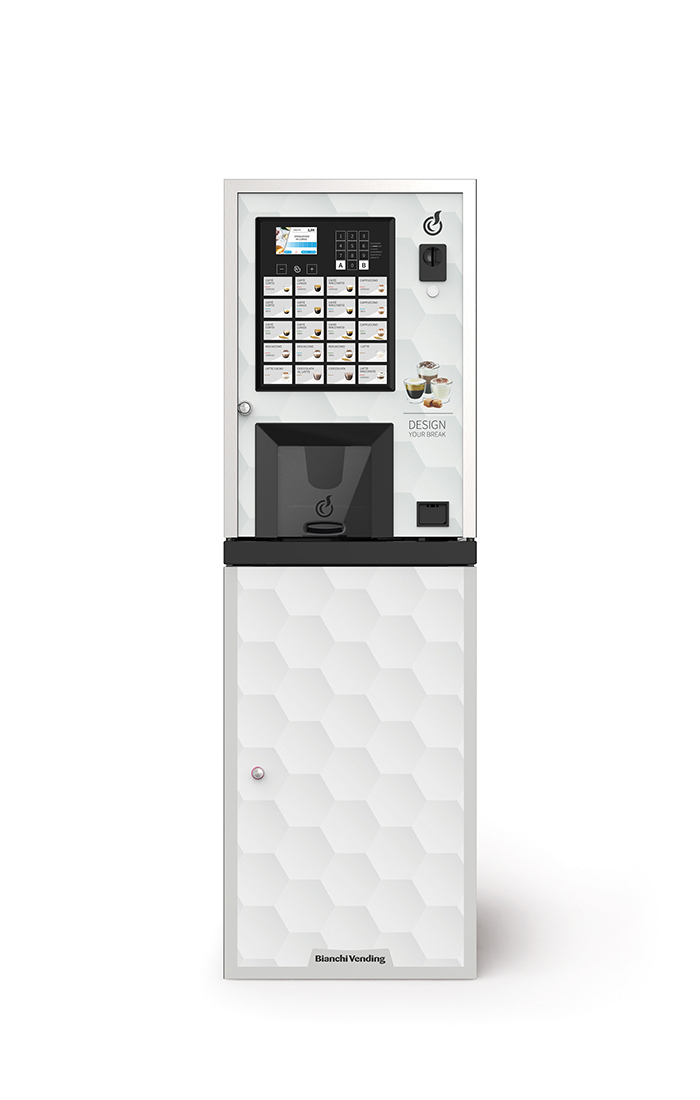 LEI250
EASY/SMART/TOUCH 15''
LEI250, the perfect coffee in all its flavour variations.
LEI250, automatic vending machine with 250 cups capacity, available in espresso coffee from beans and instant coffee.
Offer more quality and more variety, so you can increase the average charge per consumption.
Choose from a wide range of exquisite and creamy drinks.
Technical information
Great modularity with 3 interchangeable user interfaces:
Easy: standard membrane interface, with 20 large buttons.
Smart: touchscreen selection interface, with 20 wide backlighted selections.
Touch: monitor 15" FULL HD with touchscreen technology able to play multimedia contents.
Wide 3.5" TFT LCD colour display (available only on the Easy and Smart versions).
Compatible to use a mug instead of a disposable cup (optional mug kit).
Enlightened cup station.