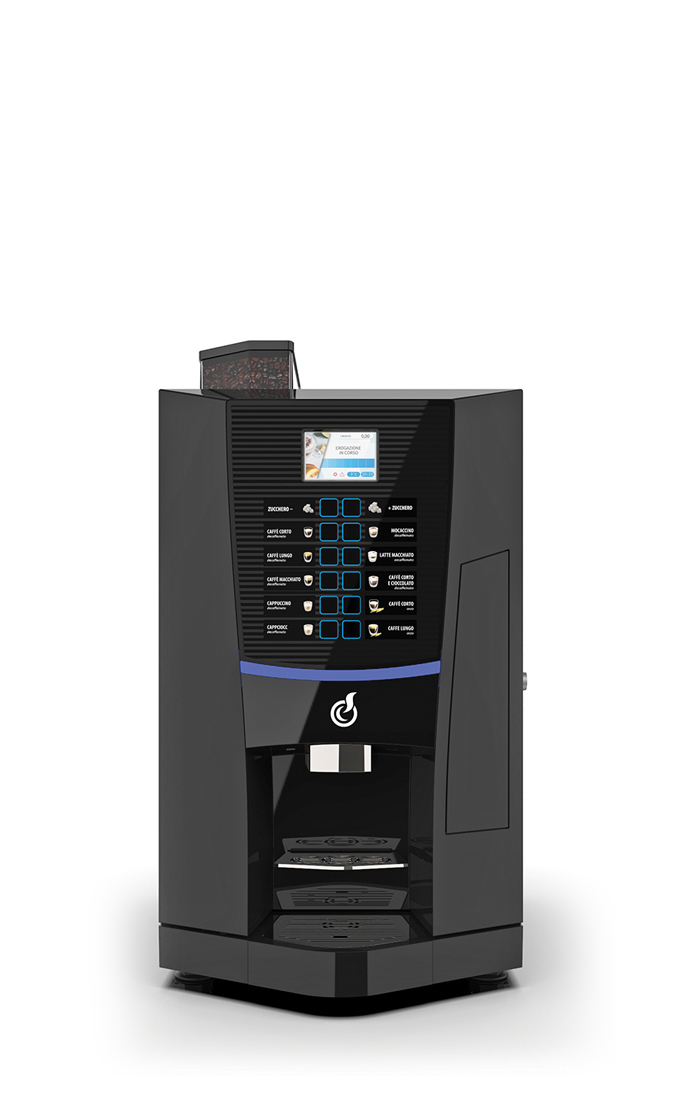 ESPRESSO COFFEE GROUP
Espresso coffee made in compliance with Italian tradition.
BREWING UNIT VARIABLE CHAMBER
Variable chamber coffee group (ESV): doses from 7 to 14 gr. Ensures optimum pressing and brewing conditions.
FRESH MILK FROTHING MODULE
Fresh milk frothing, for an incredible variety of hot and cold beverages.  
TALIA, the semi-automatic solution to create a complete and efficient coffee area with a design capable of enhancing any environment.
USER INTERFACE
Great modularity with 2 user interfaces to be chosen between:
Easy: direct selection panel with 12 backlighted buttons. Wide 3.5" TFT LCD colour display, customizable.
Touch: 7" touchscreen display with capacitive technology for an intuitive and easily-customisable menu. It offers a veritable communication point for broadcasting videos and product information.
End selection acoustic signal.
Illuminated delivery compartment with tilting cup
holder, 170 mm in height to use any type of cup, compatible with a 130 mm jug.
TECHNOLOGIES
Version with traditional espresso brewer (ES): espresso coffee made in compliance with Italian tradition.
Version with variable chamber coffee brewer (ESV): doses from 7 to 14 gr. Guarantees perfect coffee extraction in all flavour variations. This version has double output to deliver 2 cups of coffee simultaneously.
FEATURES
Liquid waste tray: 2 liters with visible signal for maximum water level.
Coffee waste tray: 40 pods with counter software management.
Available with standard coin introduction or free vend.