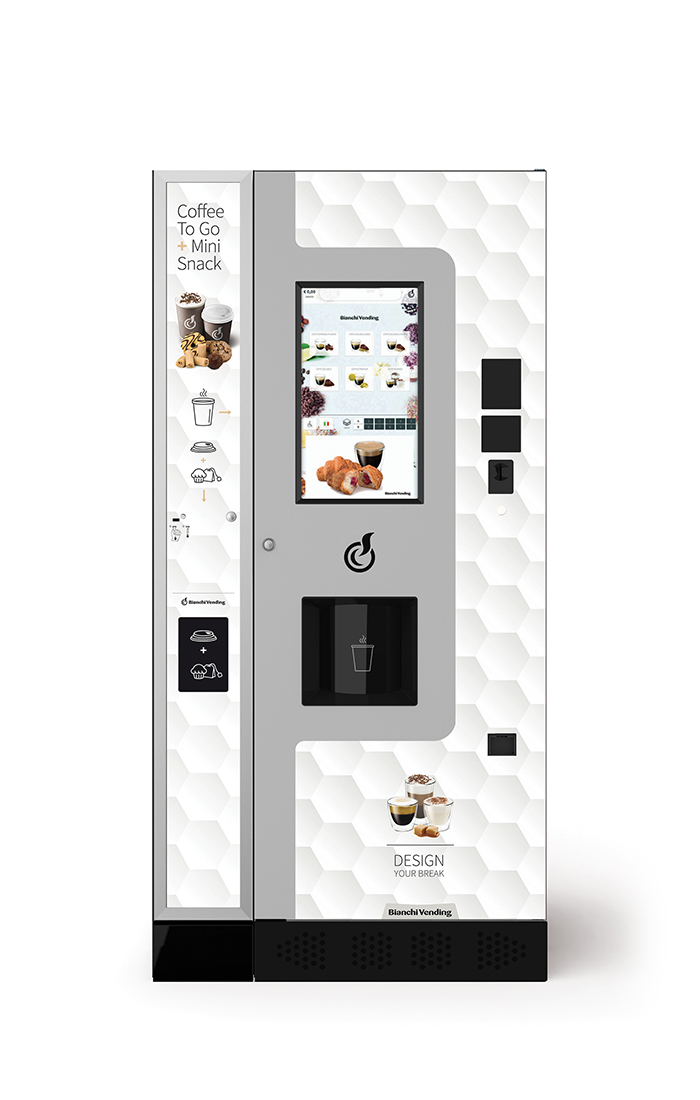 LEI600 PLUS 2CUPS
TOUCH 21" + COFFEE TO GO MODULE
The ideal solution for customizing drinks and taking a tasty break with mini-snacks of the coffee to go module.
LEI600 PLUS 2CUPS, the automatic vending machine for hot and cold drinks, unites quality and convenience.
The latest-generation touchscreens, a dual cup dispenser with a capacity of up to 1000 cups, and the total freedom to customize make LEI600 PLUS 2CUPS a wise investment for those searching for affordable excellence.
By multiplying the number of recipes you stimulate consumption and increase the average value of purchases.
Tastier and flavorful drinks to satisfy any desire, even the most gluttonous.
Technical information
Touch: monitor 21" FULL HD with touchscreen technology - multimedia (video).
Customizable sugar dosage.
Compatible to use a mug instead of a disposable cup (optional mug kit).
End selection acoustic signal.
2 sizes of cups.
Topping dispenser x2.
Coffee to Go module option to dispense up to 200 lids for cups measuring 80 mm in diameter and 500 stirrers. In addition, the same units contains 6 drawers equipped with 2 spirals for dispensing mini-snacks to go with the chosen beverage.