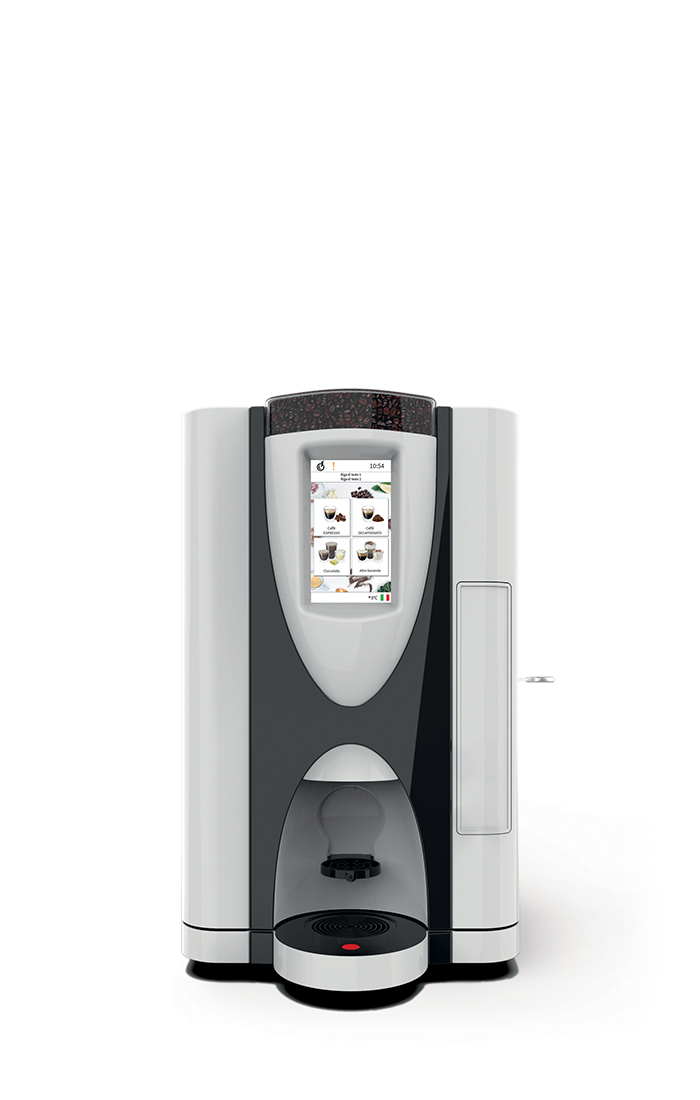 ESPRESSO COFFEE GROUP
Espresso coffee made in compliance with Italian tradition.
BREWING UNIT VARIABLE CHAMBER
Variable chamber coffee group (ESV): doses from 7 to 14 gr. Ensures optimum pressing and brewing conditions.
FRESH MILK FROTHING MODULE
Fresh milk frothing, for an incredible variety of hot and cold beverages.  
LEI SA RY, a semi-automatic OCS (Office Coffee Service) machine offering coffee in all its various flavours.
USER INTERFACE
Great modularity with 2 user interfaces to be chosen between:
Easy: direct selection panel with 12 backlighted buttons. 32 digit alphanumeric display.
Touch: 7" touchscreen display with capacitive technology for an intuitive and easily-customisable menu. It offers a veritable communication point for broadcasting videos and product information.
End selection acoustic signal.
170 mm high delivery area suitable for mug or jug and folday espresso cup support.
TECHNOLOGIES
Version with traditional espresso brewer (ES): espresso coffee made in compliance with Italian tradition.
Version with variable chamber coffee brewer (ESV): doses from 7 to 14 gr. Ensures perfect coffee extraction in all flavour variations.
FEATURES
Liquid waste tray: 1.9 liters with visible signal for maximum water level.
Coffee waste tray: 60 pods with counter software management.
Touch version available with standard coin introduction or free vend panel.